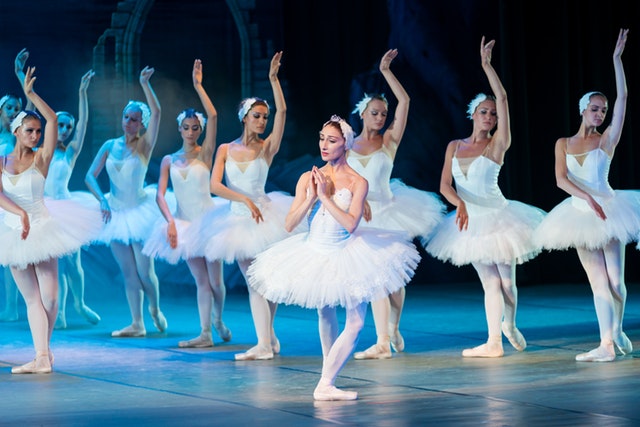 Paramount Network promises the viewers to entertain them by offering some of the most intriguing shows. If you haven't had the chance of turning into the channel, one question for you. Where have you been all this time?
Here's a list of all the shows you can relish watching on Paramount Network on Spectrum this year.
Yellowstone
One of the most prominent shows that are a Paramount Network original production is Yellowstone. Created by Taylor Sheridan and John Linson, the show premiered in 2018. And since its premiere, Yellowstone has garnered nothing but praise from critics and viewers alike.
The story of the show revolves around the people who reside on both sides of a cattle ranch. The show involves Yellowstone National Park. Hence, the name. The conflict that takes place in the series is between the large cattle ranch, land developers and an Indian reservation. The story narrates the life of the Dutton family.
Currently, in its 3rd season, Yellowstone is a rather interesting watch for all those who are keen to learn about the various historic events.
The Last Cowboy
Taylor Sheridan has something more to offer to the viewers. Seems like the creator has a love for horses. Hence, his new unscripted series for Paramount Network which is a reality show involves horses too. This will be a rather interesting watch as it is not scripted and involves eight men and women.
What makes it more intriguing is the way these men and women guide their horses to move in precise patterns of circles, spins as well as stops.
Seems like the show became an inspiration for the creator to launch a real-life event based around this western-based competition. It is called Run for a Million and is the sport's first-ever arena-based competition. If you wish, you can even book tickets for the event that will take place on 15-17 August 2019. And if you are unable to, well enjoy the reality show for free.
I Am
It seems like the Paramount Network is a sucker for reality shows. I am is yet another reality TV series after The Last Cowboy that the Paramount Network offers. In this show, the viewers get to have a sneak peek into the personal lives of celebrities. Whoever the topic of discussion is, that episode goes by the name of that celebrity added to the title. For example, I Am Paul Walker.
This is a documentary series that is a must-watch for all these keen to learn more about their favorite celebs. It throws light on the main events in the lives of the celebs under discussion. The documentary also reveals some facts that you may not have heard about before.
Wife Swap
A pretty awkward name and a quite frowned-upon concept as well (in my opinion). So, basically what happens is that two families that belong to different social classes, as well as lifestyles, swap wives and sometimes husbands for two weeks. This reality show also featured a celebrity special version.
The basic idea behind the show is to bring people from very different backgrounds together. And have a look at all the mayhem that follows. For the first week, the new wife or husband act according to the rules left by the old wife or husband. The following week, the swapped wife or husband get to do her/his own thing. Pretty interesting and weird at the same time.
Bar Rescue
Yet another reality show on the list. Bar Rescue features Jon Taffer who has been a food and beverage industry consultant for a long time. Bar owners hire him to save themselves from going bankrupt. Jon guides them regarding the changes that they need to make to save themselves.
It works most of the times but there have been 1-2 instances when things did not go the way Jon planned them. A rather interesting watch for bar owners.
F.R.I.E.N.D.S.
Oh My God (Janice Style). I mean who over here is not a Friend's fan? I don't know if you raise your hand. This show needs no introduction or explanation. The name is self-explanatory. So, without wasting much time on explaining one of the best shows in the history of television, we move forward.
Mom
This show revolves around the story of a mother-daughter duo who do not share a very happy relationship with each other. However, Christy And her mother Bonnie decide to mend their fragile relationship. Watch as they struggle to do so.
You might want to subscribe to Spectrum Cable package or the like for you to have access to Paramount Network. Have a look at the channel lineup to make sure you do not end up with a surprise.